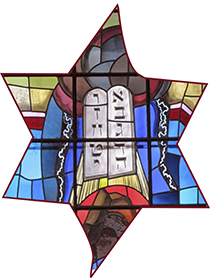 WHAT'S HAPPENING AT VASSAR TEMPLE!
REMINDERS FOR JULY 2016
The temple office will be closed for vacation the week of 7/4-8.
Summer Services are special at Vassar Temple! Shabbat services will be in the social hall on Fridays at 7:30 p.m. with our very special leaders and a refreshing dessert! Watch your email for weekly service information. Please note that the front door will be locked at 7:45 for security reasons. Should you need admittance after that time please call the main number 454-2570.
New Paths Sabbath morning service Saturday 7/16 at 10:00 a.m. Information: Marian Schwartz mschwa9882@aol.com, Rabbi Berkowitz rabbi@vassartemple.org, or the temple office 845-2570
RESCHEDULED to Sunday 7/17 Take Me Out to the Ball Game!
Jewish Heritage Night at the Hudson Valley Renegades Stadium Featuring a twilight game, a special menu, and special events. Contact Stacy Gamberg at 732-685-6092 for further information. Tickets can be purchased through the Renegades website using the password "Schomre."
Torah Study Saturdays at 9:00 a.m. with Rabbi Berkowitz (Rabbi Golomb will lead study on 7/2 and 7/23).
Talmud Study is discontinued for the summer and will resume after Labor Day.
A Photographic Diary of Joseph Bertolozzi's Tower Music through 7/28. An exhibit at Vassar College's Palmer Art Gallery featuring photos and videos of Tower Music by our temple musician Joseph Bertolozzi. 30 large format color photographs by Franc Palaia and Tower Music videos by Joseph Redwood-Martinez. Gallery hours and information (845) 437-5370.
If you have a student in college/graduate school or starting in the fall please send his/her name, address, year in school, name of school, parent's and student's email, parent's phone number and any other pertinent information (such as trimesters, studying abroad, etc.) as soon as possible to Fern Wolf fernw@optonline.net for the Sisterhood College Care Package list. Students will receive packages for Chanukah and Purim.
Caregiver Support Group meets every 3rd Monday from 5:00 – 6:00 p.m. at 26 IBM Road, Poughkeepsie. Call 845-483-5551, ask for Dominique Mindur to register for this free service. Are you providing care for an aging parent or loved one? This group focuses on the importance of taking care of yourself, provides helpful tools and techniques to care for loved ones, and shares information on community services available to assist you. Facilitated by trained RNs and sponsored by MidHudson Regional Hospital. 2016 dates: 7/18, 8/15, 9/19, 10/17, 11/21, 12/19.
SUMMER SOCIAL ACTION PROJECT
LET'S HELP THE CHILDREN LEARN 87% of the children right here in Poughkeepsie come from economically disadvantaged homes. To help these children succeed in school, we are collecting money to help provide them with school supplies they will need during the coming school year, which a great many of their families cannot afford. Please send your tax-deductible check in any amount, made out to Vassar Temple with "School Supplies" on the memo line. We are currently working with Morse School in Poughkeepsie, which has 500 students, and will assist children in additional schools if possible. Money collected in the tzedakah box during July and August will also go toward school supplies.
SUPPORT VASSAR TEMPLE…
SHOPPING WITHOUT SCRIP DOESN'T MAKE CENTS! Available for over 500 retailers. Costs you nothing…benefits the temple. Contact scrip@vassartemple.org or office@vassartemple.org


140 Hooker Ave. Poughkeepsie, NY 12601 845-454-2540
Web: vassartemple.org — email: office@vassartemple.org