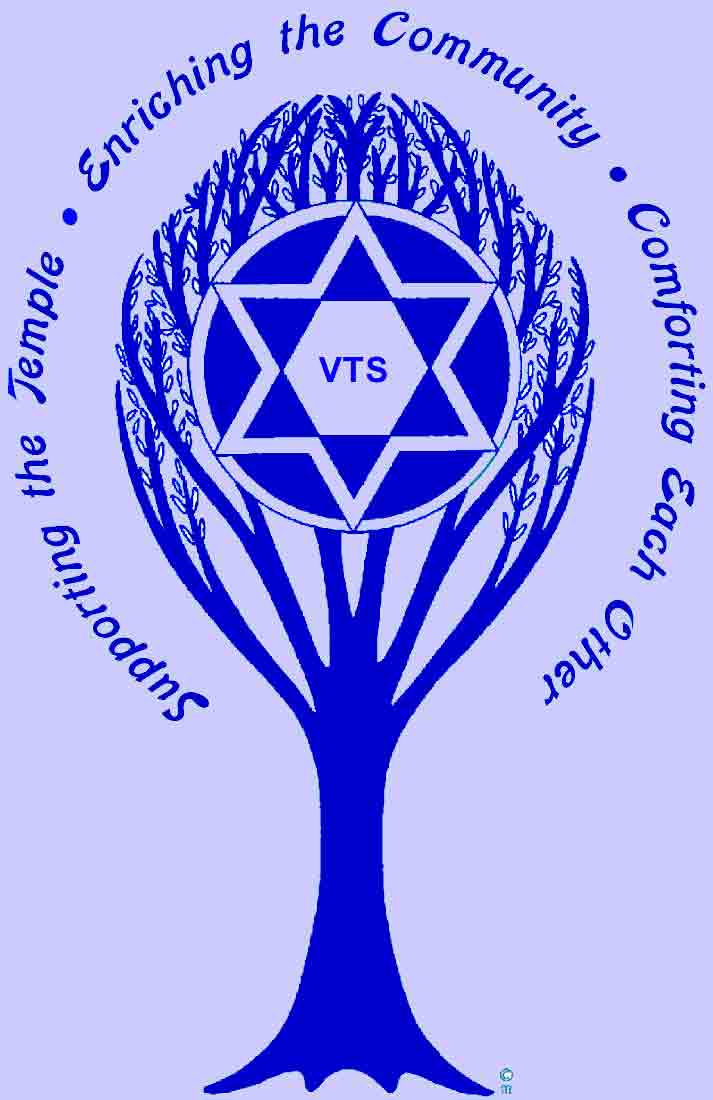 The Vassar Temple Sisterhood is a dynamic group of women who support the activities of Vassar Temple and who promote fellowship and programming geared toward the interests of the women of our congregation. It is a network of women who share a love of Judaism and who care about one another.
Sisterhood offers the women of Vassar Temple many diverse opportunities, such as:
Opening Dinner~ a time to socialize and kick off a new year
Book Club~ lively discussions of books of current interest
Lectures and Programs~ authors, artists, and speakers
Donor Dinner~ raises money for the temple and for Sisterhood programs, plus entertainment, good food, and great company
Closing Dinner~ share recipes and conversation
Chai Noon Luncheons – held at various Dutchess County restaurants when the 18th of the month is a weekday. Dutch treat and great conversation.
Happy Hours – sponsors monthly happy hours dinners before Shabbat services
Generation Dinner and Shabbat – honors those who have been members of Vassar Temple for 40 or more years
Fannie Berlin and Doris Berlin Ackerman Lecture – A fund that sponsors lectures of interest on a Jewish subject
Sisterhood contributes in many ways to the Temple and our greater community, as it
Hosts Tiny Temple and Shabbat Y'ladim for young children and their families

Provides financial support for temple programming and "wish-list" items

Raises money by holding two annual rummage sales

Oversees the temple kitchen

Coordinates the Oneg Shabbats

Manages the Judaica Shop

Puts together the Sisterhood Friendship Calendar, which lists our members' birthdays and anniversaries, as well as Jewish holidays and Yahrzeit commemorations

Reaches out to our college youth

Bakes hamentaschen for Purim at the temple and for congregant and college student outreach

Makes arrangements for our Shabbat flowers

Coordinates one of the monthly Lunchbox meals at the Family Partnership
Sisterhood is part of the Women of Reform Judaism (WRJ), which works for women's and Jewish causes around the world by
Providing scholarships for rabbinic and cantorial students

Educating about women's health issues

Supporting youth activities through the YES Fund

Working to end domestic violence

Supporting the Jewish Braille Institute

Supporting the World Union of Progressive Judaism (WUPJ).
Sisterhood is open to all women of the Temple. For more information, please contact Marcia Tanzman, Sisterhood President, at sisterhood@vassartemple.org.
Click here for the Sisterhood Facebook page!
Click here to open and edit the Sisterhood application.