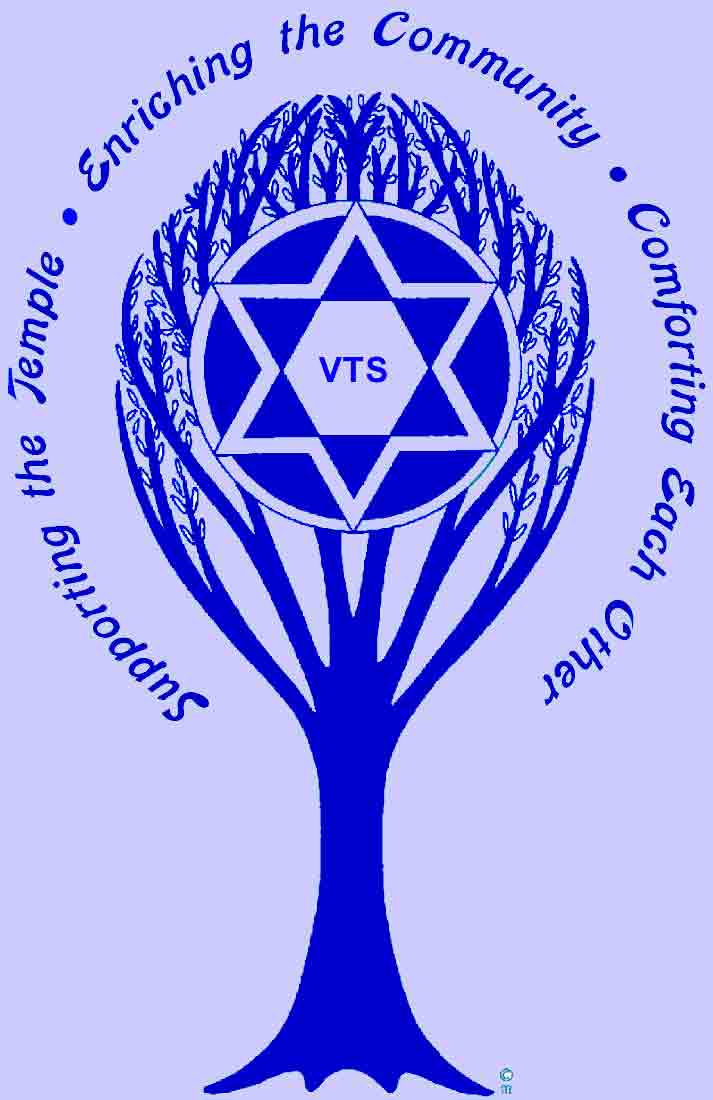 The Vassar Temple Sisterhood is a dynamic group of women who support the activities of Vassar Temple and who promote fellowship and programming geared toward the interests of the women of our congregation. It is a network of women who share a love of Judaism and who care about one another.
Sisterhood offers the women of Vassar Temple many diverse opportunities, such as:
Opening Dinner ~ a time to socialize and kick off a new year

Book Club

~ lively discussions of books of current interest

Soup to Nachas

~ intergenerational programs focusing on our traditions and tikkum olam
Lectures and Programs ~ authors, artists, and speakers
Donor Dinner ~ raises money for the temple and for Sisterhood programs, plus entertainment, good food, and great company
Closing Dinner ~ share recipes and conversation
Sisterhood contributes in many ways to the Temple and our greater community, as it
Hosts Tiny Temple for pre-schoolers and their families

Provides financial support for temple programming and "wish-list" items

Matched the profits from sales of Scrip, dollar for dollar, up to $5,000 in 2008 and 2009.

Raises money by holding two annual rummage sales

Oversees the temple kitchen

Coordinates the Oneg Shabbats

Sponsors monthly Shabbat Dinners, such as Deli night

Manages the Judaica Shop

Covers the cost of perennial lawn maintenance

Puts together the Sisterhood Calendar, which lists our members' birthdays and anniversaries, as well as Jewish holidays and Yartzeit commemorations

Reaches out to our college youth

Bakes hamentaschen for the Megillah reading and for our homebound congregants

Co-sponsors the hot dog social on the opening day of religious school

Makes arrangements for our Shabbat flowers

Coordinates the June lunchbox

Co-sponsors 'Bright Nights' with the VT Youth Group
Sisterhood is part of the Women of Reform Judaism (WRJ), which works for women's and Jewish causes around the world by
Providing scholarships for rabbinic and cantorial students

Educating about women's health issues

Supporting youth activities through the YES Fund

Working to end domestic violence

Supporting the Jewish Braille Institute

Supporting the World Union of Progressive Judaism (WUPJ).
Sisterhood is open to all women of the Temple. For more information, please contact Marcia Tanzman, Sisterhood Pesident, at sisterhood@vassartemple.org.