Rabbi Renni S. Altman, DD


Rabbi Renni S. Altman, D.D. is the 30th spiritual leader of our historic congregation and Director of the Seth A. Erlebacher Religious School. 
Rabbi Altman joined us in July 2018, 30 years following her ordination, with a wealth of experience in the pulpit as well as organizational work.  She served previously as Associate Dean and Director of the Rabbinical Program at Hebrew Union College-Jewish Institute of Religion's New York campus.  She also brings rich and diverse experiences gleaned from having served in two dynamic and innovative congregations, Congregation Emanu-El of Houston, TX and Temple Beth-El of Great Neck, NY.
In the past Rabbi Altman worked with the Union of American Hebrew Congregations (forerunner of the Union for Reform Judaism) as Director of Programs for the Unaffiliated.  She is an active member of Concerned Clergy for Choice, the Women's Rabbinic Network and the Central Conference of American Rabbis.  Rabbi Altman has authored a variety of publications for the Reform movement and was one of the first interns at the Religious Action Center of Reform Judaism. 
Rabbi Altman's lifetime passion for Judaism has its roots in youth group and camp experiences.  Dedicated to the ideals of Reform Judaism, she believes deeply in the centrality and mission of the synagogue in Jewish life.  She anticipates the diversity of each day as our Rabbi and the opportunities to lead worship, to preach, to teach, and to engage in acts of Tikkun Olam as part of a sacred community. As a congregational rabbi, she is "humbled by moments of interface with people at the most vulnerable times of their lives and uplifted to rejoice with them in times of gladness."
---
Rabbi Paul Golomb, Senior Scholar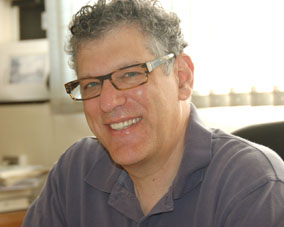 Rabbi Paul Golomb was Vassar Temple Rabbi from 2000 to 2015.  He is an outstanding teacher for students of all ages and always available for our congregants. He enjoys being involved in congregational life and interacting with our members and their children. In addition to serving as our regular spiritual leader, Rabbi Golomb conducts moving services in times of both sorrow and joy. 
He was ordained from the Hebrew Union College-Jewish Institute of Religion in 1975, where he earned honors in Midrash and Human Relations. After his ordination, Rabbi Golomb directed Hillel Foundations at Ohio State University and the University of Buffalo and served as an officer of the Association of Hillel and Jewish Campus Professionals. 
From 1986 to 1991 Rabbi Golomb served as Associate Rabbi for a congregation in Illinois where he was a leader in interfaith affairs and Black-Jewish dialogue. From 1991 to 1996 he was Senior Rabbi at a congregation in Connecticut where he enhanced programming for children, families and seniors. For four years preceding his arrival at Vassar Temple in 2000 he worked as Executive Director of the Canadian Council for Reform Judaism of the Union for Reform Judaism and as Director of ARZA (Association of Reform Zionists of America) Canada and leader of the Centre for Liberal Jewish Learning in Toronto. He guided member congregations in their long term planning and established the first Union camp for Jewish youth in Canada. 
Always active in the education of Jewish children and adults, Rabbi Golomb has published articles in numerous journals of Jewish and general interest including the Journal of Reform Judaism and the CCAR Journal. Rabbi Golomb is a respected lecturer on Jewish thought and has been an adjunct faculty member, Department of Philosophy, Western Connecticut State University and Religious Studies Department, State University of New York at Buffalo. (Read his essays through the link on this website.) 
Since coming to Poughkeepsie, Rabbi Golomb has been active in the general community as well as in the local Jewish community. He served as president of the Dutchess County Interfaith Council, is a leader of the local clergy, and served on the Dutchess County Human Rights Commission. 
Now in his retirement, Senior Scholar Rabbi Golomb will continue to offer Talmud and other Adult Education classes.  Rabbi Golomb and his wife Debbie continue to reside in Poughkeepsie.
---
Rabbi Emeritus Stephen A. Arnold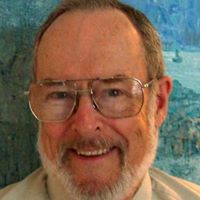 Rabbi Stephen A. Arnold served as Rabbi at Vassar Temple from 1975 until his retirement in 1996 and is now our Rabbi Emeritus. He is warmly remembered for many things, including the "Shimon the Shulmouse" stories with which he charmed young and old alike. 
He was ordained at Hebrew Union College in 1961 after doing post-graduate work in Anthropology and Sociology, and took numerous courses and workshops in family therapy and clinical pastoral education.
Rabbi Arnold has served on the Central Conference of American Rabbis Executive Board, on two commissions of the UAHC (now the URJ), the UJA Rabbinic Advisory Council and on many other Jewish communal Committees as well as more recently serving as president of the National Association of Retired Reform Rabbis. His service to the general community has included chairmanships of the Dutchess County Clergy Association, Interfaith HIV/AIDS Chaplaincy and Literacy Volunteers, and membership on boards of Clergy Advisory of Planned Parenthood, the Human Rights Commission, the Interfaith Council, Hospice and the Mental Health Association. He was a star participant in the annual CROP Walk for Hunger. 
Rabbi Arnold and his wife Cecile now live in Massachusetts but they continue to join us at Vassar Temple for special occasions and they are still considered very much a part of our Temple family.
---
Rabbi Leah Berkowitz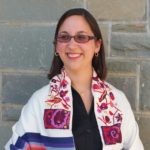 Rabbi Leah Berkowitz served as Vassar Temple's Rabbi between 2015 and 2018.  During that time, Rabbi Berkowitz introduced the temple to modern Jewish music and was very much a part of our congregation.  Rabbi Berkowitz is now Rabbi of Congregation Kol Ami in Elkins Park, PA.