Shabbat Noach Service:  Friday, October 23, 6:00 – 7:00 pm
Torah Study with Rabbi Altman:  Saturday, October 17, 9:00 am
COVID Community Resources
https://www.dutchessny.gov/DutchessResponds
This website includes many resources, grouped by town to help meet your needs.  These are just some of the many resources available:
Food Pantries or Meals Resources

Farmers Markets and Farm Stores

Food Delivery (paid) Resources

Housing Assistance & Protections Information

Meal Resources for School-Aged Children

Food Pantry for Pets

Other Community Resources
There are also links to donate personal protective equipment (PPE), to make monetary donations to the Community Foundation of the Hudson Valley, Dutchess Responds, or to join the Medical Reserve Corp of Dutchess County.
The following website will take you to updated local information regarding COVID-19 in our area and covers Prevention, Symptoms, Testing and Covid-19 Data Dashboard.
https://www.dutchessny.gov/Departments/DBCH/2019-Novel-Coronavirus.htm
Dutchess County Coronavirus Information Line 845.486.3555
How You Can Help:  https://www.dutchessny.gov/Departments/DBCH/Dutchess-Responds-COVID-19.htm
Dutchess County Mental Health Hotline (24/7): (877) 485-9700
Dutchess Tourism:  For updates on major attractions, lodging, and restaurants (including a list of restaurants and farms open for takeout, curbside & delivery) click here, for important information and updates (including a resource guide for County tourism-related businesses) click here.
Dutchess County Regional Chamber of Commerce:  www.dcrcoc.org/
Business News Portal:  https://www.dcrcoc.org/news
Think Dutchess Alliance For Business:  https://thinkdutchess.com/covid-19-business-resource-page/
Dutchess County Workforce Investment Board:  http://www.dcwib.org/covid-19-links-and-information/#
Dutchess Business Notification Network:  Local PPE Supplier List
NYS Department of Health Coronavirus Hotline 888.364.3065
United States Small Business Administration
EIDL Application:  https://covid19relief.sba.gov/#/
Centers For Disease Control:  www.cdc.gov/coronavirus/2019-nCov/
Novel Coronavirus Hotline (24/7):  1-888-364-3065
New York State Government:  www.ny.gov/coronavirus
How You Can Help:  https://coronavirus.health.ny.gov/get-involved-how-you-can-help
NY Forward Reopening Information:  https://forward.ny.gov/

Join a Reform congregation with a rich history and discover the powerful relevance of Judaism today.

Participate in projects that improve our world.

Delight in spiritual and intellectual growth.

Share your joys and challenges and achieve a sense of peace and belonging.

Enjoy opportunities for prayer, learning, social interaction, and Jewish and personal life-cycle support.

Enrich your life with meaningful rituals, caring friendships, and joyful celebrations.

Join a welcoming congregation where you are accepted as you are at any level of involvement.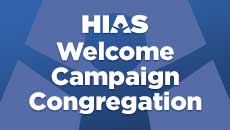 TO SEE WHAT'S HAPPENING AT VASSAR TEMPLE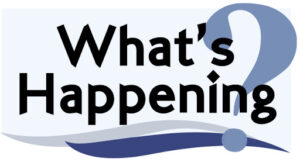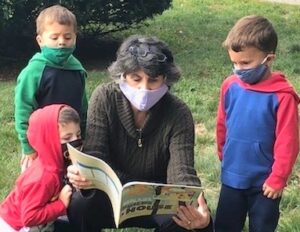 Rabbi Altman at Tiny Temple Sukkot event!
David Hecht Blowing the Shofar at Kaal Rock Park during Tashlich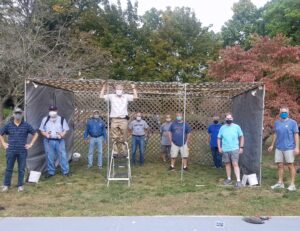 Members of the Vassar Temple Brotherhood assembling the Sukkah in October 2020.