Brotherhood Shabbat Evening Service  
Led by Rabbi Altman and Music with Cantor Goldmann

On this Shabbat we honor the men of Brotherhood who will take roles leading the service.  Rabbi Golomb will read Torah.  As is traditional, Sisterhood will sponsor the Oneg in honor of Brotherhood.

Friday,  November 18 at 7:30 pm – Hybrid
~~~~~~~~~~~~~~~~~~~~~~~~~~~~~~~~~~~~~~~~~
Torah Study
Led by Rabbi Altman
Saturday, November 19 at 9:00 am – Hybrid
(in-person will meet in classroom next to the library)
~~~~~~~~~~~~~~~~~~~~~~~~~~~~~~~~~~~~~~~~~
New Paths
Saturday, November 19 at 10:15 am – Hybrid
(in-person will meet in classroom next to the library)
~~~~~~~~~~~~~~~~~~~~~~~~~~~~~~~~~~~~~~~~~
Shabbat Y'ladim
Saturday, November 19 at 10:30 am 
Join Rabbi Altman for this introductory Shabbat "service" for toddlers through first grade and their parents as we celebrate Thanksgiving through stories and songs.
July 20, 2022
Effective immediately, we are again updating our Covid policy. Masks will be optional for services, events, and other visits to the building.  
Vassar Temple is a "judgment-free zone." Please keep in mind that individuals choose to mask or maintain distance for a variety of reasons and respect that choice. To this end, we are creating a "masks only" seating area in the rear of the sanctuary for anyone who wishes to be seated at a greater distance and only near others who are also masked. This is purely optional, and anyone who chooses to be masked is welcome to sit in any location.  
While we understand that making masks optional may result in different comfort levels among attendees, we also understand the likelihood of Covid, an unusually contagious illness, having a long-term presence. More than two years into the pandemic, we continue to strive for a balance that reflects the range of our community's needs and preferences, prioritizes health and safety, and satisfies the goal of keeping our members and others connected to congregational life.  
We continue to use CDC guidelines as an objective standard. We consider our vaccine requirement to be crucially important to our success thus far, and vaccination will remain a significant factor in our precautions. We will continue to require up to date vaccination, as defined by the CDC, for participation in services and events. Please note the following guidelines, which have been updated with booster requirements. 
The CDC considers you up to date when you have received all doses in the primary series and all boosters recommended for you, when eligible. 

Vaccine recommendations differ depending on age, the vaccine first received, and time since last dose. Currently this applies to those 6 months and older, with boosters for those 5 years and older when eligible based on age and other considerations.

Please refer to the following CDC site for detailed information:  https://www.cdc.gov/coronavirus/2019-ncov/vaccines/stay-up-to-date.html
Religious School and young family programs will continue to operate on a separate policy reflecting the public schools. As always, policies are subject to change in response to community conditions and state and federal guidance. Our annual High Holiday information will be available in early August, with the understanding that conditions could change again by the time the holidays begin in mid-September.
Please facilitate our building protocols by continuing to provide us with your updated Covid vaccine information to include boosters. Send information to vaccine@vassartemple.org and reach out to rabbi@vassartemple.org if you need to discuss a confidential exemption.
Out of a continued abundance of caution, please do not come to the Temple if you are exhibiting symptoms of any sort of illness or have someone ill in your household or daily close contacts. If there is a chance that you have been exposed to Covid, even if you are vaccinated and asymptomatic, please avoid potentially exposing those who may be more vulnerable.
Please reach out to us at health@vassartemple.org with your questions, comments, and suggestions.
On behalf of the Health & Safety Task Force,
Lisa-Sue Quackenbush, President and Task Force Chair
Rabbi Renni S. Altman

Support Vassar Temple by shopping at AmazonSmile!
If you shop at Amazon, you can now benefit Vassar Temple!  Amazon will donate a small percentage to us every time you make a purchase.
To sign up go to
https://smile.amazon.com/ch/14-1422084
This link will take you directly to smile.amazon.com to select us as your preferred charity, so you won't have to search for Vassar Temple among almost a million other organizations that take part in this ongoing fundraiser. 
Please share this information with family and friends!  Thank you for your support!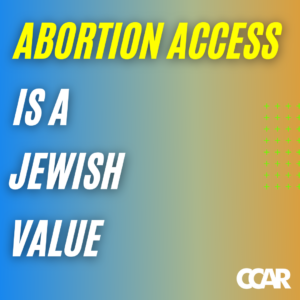 TO SEE WHAT'S HAPPENING AT VASSAR TEMPLE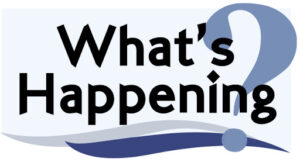 Join a Reform congregation with a rich history and discover the powerful relevance of Judaism today.

Participate in projects that improve our world.

Delight in spiritual and intellectual growth.

Share your joys and challenges and achieve a sense of peace and belonging.

Enjoy opportunities for prayer, learning, social interaction, and Jewish and personal life-cycle support.

Enrich your life with meaningful rituals, caring friendships, and joyful celebrations.

Join a welcoming congregation where you are accepted as you are at any level of involvement.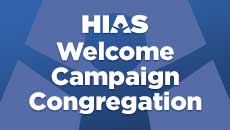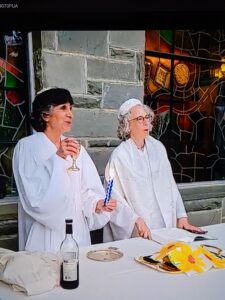 Rabbi Altman and Cantor Goldmann on Yom Kippur 2021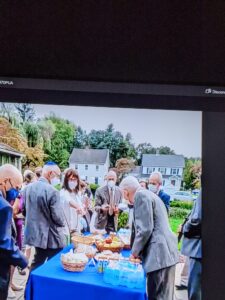 Break fast at Vassar Temple
Vassar Temple members at Unite Against Hate March Rally (Oct. 3) Rabbi Altman, Howard Susser,  Lew and Hilary Wrobel.