Join a Reform congregation with a rich history and discover the powerful relevance of Judaism today.

Participate in projects that improve our world.

Delight in spiritual and intellectual growth.

Share your joys and challenges and achieve a sense of peace and belonging.

Enjoy opportunities for prayer, learning, social interaction, and Jewish and personal life-cycle support.

Enrich your life with meaningful rituals, caring friendships, and joyful celebrations.

Join a welcoming congregation where you are accepted as you are at any level of involvement.

Important update regarding Temple office hours!
Office hours will be Monday through Friday from 10 am – 2 pm
unless otherwise announced in our weekly email.
The temple door is often locked for security purposes.
Please ring the bell and wait a moment to be admitted.
If you do not receive a response,
because staff are temporarily away from the front office,
please wait a minute and ring again.
Thank you.
 Please contact us for assistance at other times:
office@vassartemple.org
454-2570
Rabbi Altman will be available starting July 16.
Until that time, you may leave an email for Rabbi Altman at rabbi@vassartemple.org.
In an emergency, please contact the Temple office at 845-454-2570 or office@vassartemple.org 
In case of any other emergency please contact
Alan Kaflowitz, President at 845-392-8660
or Susan Karnes Hecht, Vice President at 845-518-2687
Our doors are open to everyone for High Holiday services regardless of membership or financial status. 
Guest admission is available for a recommended donation by using the form available here.
For security reasons, it is required that guests have name tags (which are used in lieu of tickets).  
Please fill out the guest form and return it by August 15th. Guest name tags may also be arranged by visiting the Temple office. 
Your donations support the life of our synagogue and are greatly appreciated!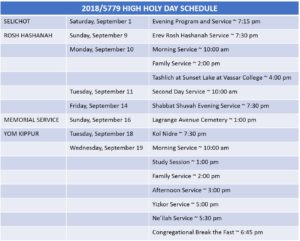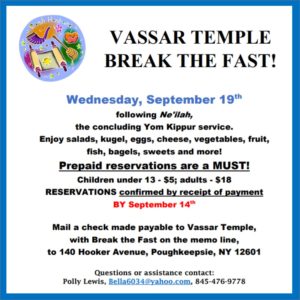 Popular Links
The Tiny Temple program allows young children to become familiar with the Temple, the Rabbi, and the Jewish holidays, while giving their parents the opportunity to meet and socialize with other young Jewish families. Click here for more information

Adult Education offerings at Vassar Temple

Vassar Temple Sisterhood maintains a year-round Judaica Shop with items for sale on display in the East Chapel and in a glass case in the hallway in front of the office. The Shop is open every weekday except Friday from 9:30 a.m. to 2:30 p.m. For an appointment outside of these hours, contact Perla at 
        914-456-7309 or brandaliz5@optonline.net.

Among the items we stock are jewelry, gifts, books, ritual items, art and cosmetics from Israel. We even have Jewish Silly Bandz in unique solid color, glitter pack, tie-dye pack and glow-in-the-dark varieties. Perla will also be glad to help you with special orders.

Come and see us for all your Judaica needs; we look forward to your visit!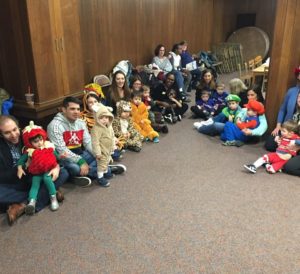 Recent Purim Tot Shabbat!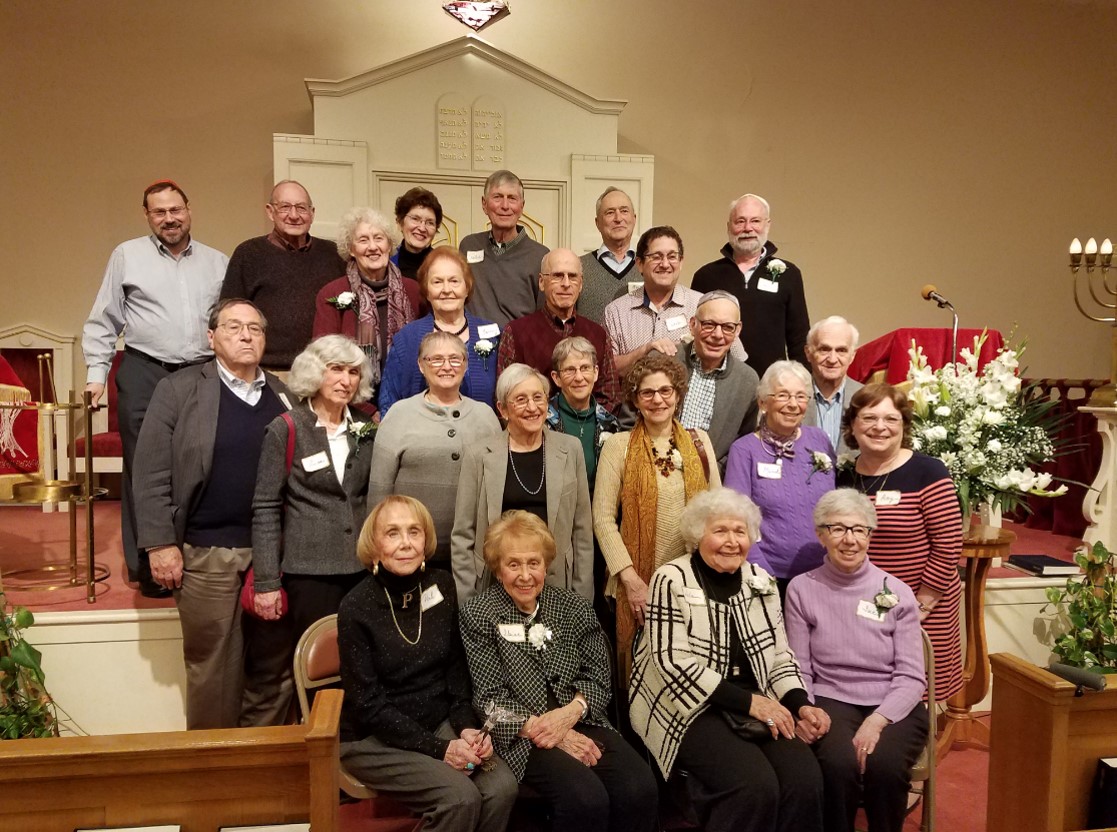 Generational Shabbat – a Vassar Temple Sisterhood Tradition
Read about it at: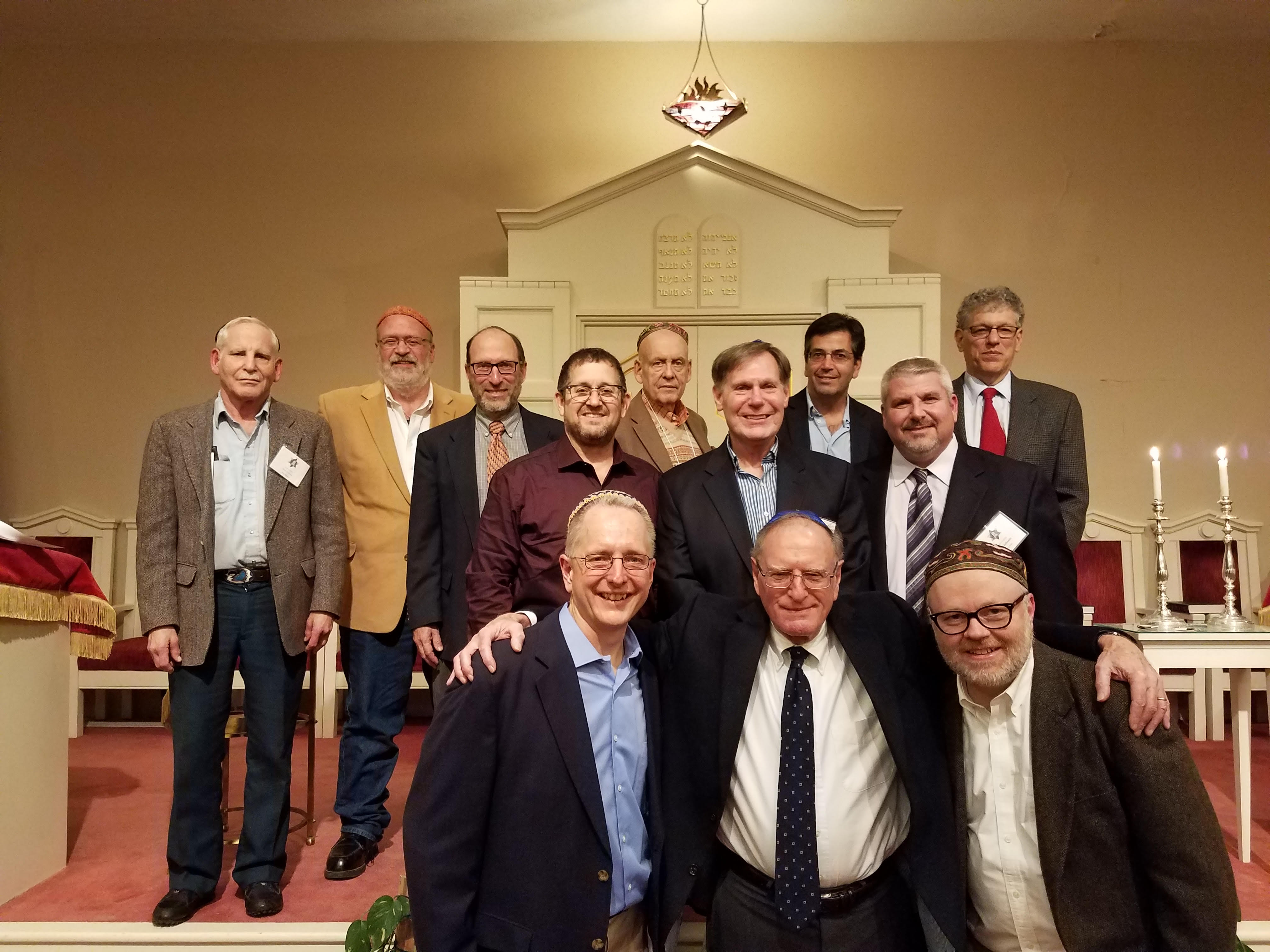 Members of the Vassar Temple Men's Club who participated in the annual Men's Club Shabbat service on November 18, 2016 pose on the Bimah following the service.
Rabbi Paul Golomb, Senior Scholar, honored the group by continuing a recent tradition of reading from the Torah during the service.