Shabbat Service with Rabbi Altman, Cantor Goldmann, and Joseph Bertolozzi on keyboard
Friday, May 7 at 7:30 pm
Shabbaton:  What does it mean to be caretakers of the land?
Saturday, May 8 at 9:00 am
VASSAR TEMPLE PHASE 1 REOPENING PLAN
Following a member survey, and in the context of rapidly evolving information and regulations, the Health & Safety Committee has developed an initial reopening plan which is driven by respect for member concerns and preferences and our ongoing commitment to prioritize safety. Regardless of the speed of reopening allowed by NYS, we intend to take "baby steps", monitor conditions, and be flexible, but err on the side of caution. This may be more restrictive than NYS regulations for the time being. We learned several important things from our survey, and made the following related decisions.
The greatest comfort level is with outdoor events.
Based on state guidance we can enjoy gathering outdoors without a vaccine requirement. We are planning outdoor Shabbat services at 6 pm on May 14, June 4, and June 18 – weather permitting, of course. There will be professional security on-site. We will have greeters who will ask you to complete the health/contract tracing questionnaire and do temperature checks. Attendees must bring their own chairs, remain masked, and retain at least 6' between family groups, since we will have members from multiple households. Service leaders will also be masked. There will be no singing by congregants. If weather precludes this, the change will be announced by email by midday, and we will have the service on Zoom as usual, still at 6 pm.  This is an opportunity to allow families with children to attend in person while we wait for vaccinations to become available to those under 16.
Interest in attending indoor services is substantial, but an overwhelming majority of those who would attend condition this on knowing that attendees are fully vaccinated.
This was in fact the strongest statement to come out of the survey. We have therefore decided to ask for vaccine documentation when we begin indoor services. We are developing a system to submit documentation in advance, so that it can be submitted once and kept on file. There will also be an advance sign-up system. Since we will continue to require family groups to maintain distance in the sanctuary, this will dictate capacity. We welcome non-members if space allows but will prioritize space for members.
We are unable at this time to improve our ventilation system, which is older and cannot support advanced filters. Please take this into consideration when making personal decisions about attendance. All precautions listed above will remain in force for indoor services. For both indoor and outdoor services, we will establish a protocol for our restrooms to avoid crowding. Regular cleaning of the premises has been maintained throughout the pandemic with hand sanitizer and other products readily available in public spaces.
Our Confirmation families only will be invited to the sanctuary on May 21.  Space for the June 11 Installation service will be prioritized for our trustees, followed by others, with our vaccine policy in place. Beginning with our June 25 service, sign ups will be available to the wider membership, followed by non-members
There is hesitancy around serving food, with a slight majority comfortable eating only outdoors.
The committee has therefore decided to rule out any food service during this first phase, including food brought from home, which would preclude remaining masked.
We believe that the above plan meets the needs and preferences of the vast majority of members but understand that there are those who are not yet comfortable attending under any circumstances. Every service, whether inside or outside, will continue to be available on Zoom. Having congregants both in person and at home presents a new challenge in terms of community connection. Setting up an outdoor Zoom is also a new adventure. Thank you for your patience while we work through each of these new experiences, and kudos to our tech team for everything that they've accomplished over the past year.
We will transition back to our prayer book, Mishkan Tefillah, on June 25th. Earlier indoor services will include visual tefillah on Zoom and projected on the bimah, and those present in the sanctuary will have the book option. We will have books available during outdoor services. For home participants going forward, please see the information below regarding book options. 
Please don't hesitate to contact us. We are incredibly grateful for your support, patience, and encouragement as we continue to navigate a shifting landscape and continue to believe in the ability of our congregation to come through this unprecedented time not only intact, but stronger.
TO SEE WHAT'S HAPPENING AT VASSAR TEMPLE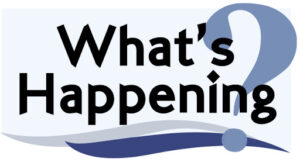 Join a Reform congregation with a rich history and discover the powerful relevance of Judaism today.

Participate in projects that improve our world.

Delight in spiritual and intellectual growth.

Share your joys and challenges and achieve a sense of peace and belonging.

Enjoy opportunities for prayer, learning, social interaction, and Jewish and personal life-cycle support.

Enrich your life with meaningful rituals, caring friendships, and joyful celebrations.

Join a welcoming congregation where you are accepted as you are at any level of involvement.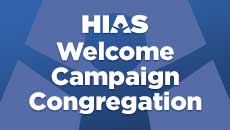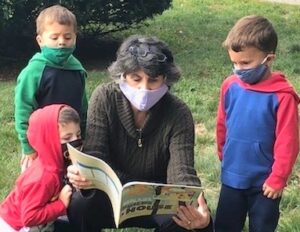 Rabbi Altman at Tiny Temple Sukkot event!
David Hecht Blowing the Shofar at Kaal Rock Park during Tashlich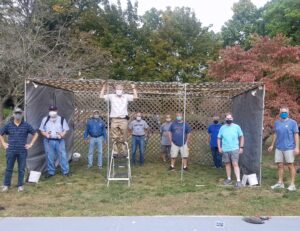 Members of the Vassar Temple Brotherhood assembling the Sukkah in October 2020.