Shabbat Evening Service – Hybrid
Friday, June 24, 7:30 pm
~~~~~~~~~~~~~~~~~~~~~~~~~~~~~~~~~
Torah Study – Zoom only
Saturday, June 25, 9:00 am
~~~~~~~~~~~~~~~~~~~~~~~~~~~~~~~~~
NO New Paths Service
In light of the rapidly increasing community spread and new Health Dept. recommendations, we are re-instituting an indoor mask requirement for the time being for services and other visits to the building. We will continue to serve oneg after services with snacks available to go, and ask that attendees remain masked until seated with some social distance.
If you've tested positive and are wondering when you can safely return to the Temple, please follow the guidelines detailed here.  
Covid Guidelines from the Dutchess County Government 
If you test Covid positive via either rapid test or PCR:
You must isolate a minimum of 5 days. 

Day 0 is the day of first symptom onset OR the day of your first positive test. 

Day 1 is the first day of isolation.

If you have no symptoms at the end of 5 days OR if symptoms are resolving, isolation may end.

You must continue to wear a mask, preferably an N95 or KN95, for an additional 5 days.

If you are unable to wear a mask or if you are moderately or severely immunocompromised, you must remain in isolation for a full 10 days.
If you have tested positive in the last 90 days, retesting is not necessary.
Individuals who work in healthcare or other congregate care settings may have different requirements.  
If you were exposed to someone who is positive for Covid 19:
If you have completed full primary vaccinations AND received a booster OR you aren't yet eligible for a booster OR You have tested positive in the past 90 days:
You do not have to be quarantined if you have no symptoms.

Wear a well-fitting mask for 10 days.

Test on day 5 if possible.
If you had Covid 19 in the last 90 days, no need to get tested.
If you develop symptoms, Isolate and seek testing.
For further information: www.dutchess.gov
As always, policies are subject to change in response to community health conditions, state and federal guidance. Please reach out to us at health@vassartemple.org with your questions, comments, and suggestions.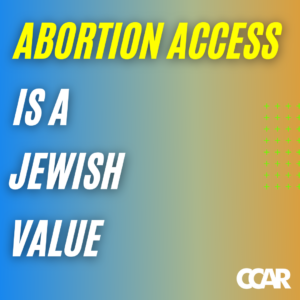 TO SEE WHAT'S HAPPENING AT VASSAR TEMPLE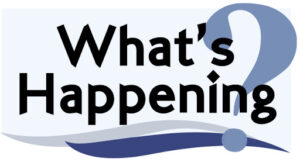 Join a Reform congregation with a rich history and discover the powerful relevance of Judaism today.

Participate in projects that improve our world.

Delight in spiritual and intellectual growth.

Share your joys and challenges and achieve a sense of peace and belonging.

Enjoy opportunities for prayer, learning, social interaction, and Jewish and personal life-cycle support.

Enrich your life with meaningful rituals, caring friendships, and joyful celebrations.

Join a welcoming congregation where you are accepted as you are at any level of involvement.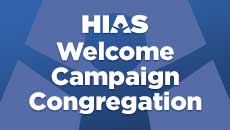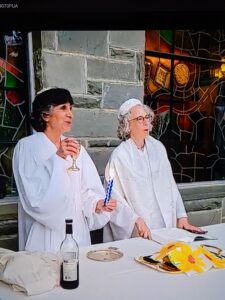 Rabbi Altman and Cantor Goldmann on Yom Kippur 2021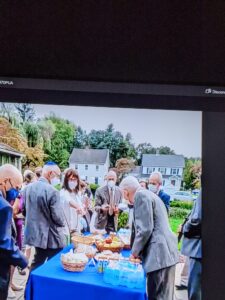 Break fast at Vassar Temple
Vassar Temple members at Unite Against Hate March Rally (Oct. 3) Rabbi Altman, Howard Susser,  Lew and Hilary Wrobel.