Join a Reform congregation with a rich history and discover the powerful relevance of Judaism today.

Participate in projects that improve our world.

Delight in spiritual and intellectual growth.

Share your joys and challenges and achieve a sense of peace and belonging.

Enjoy opportunities for prayer, learning, social interaction, and Jewish and personal life-cycle support.

Enrich your life with meaningful rituals, caring friendships, and joyful celebrations.

Join a welcoming congregation where you are accepted as you are at any level of involvement.
Save the date!
 
Vassar Temple Gala
November 2, 2019
6 – 10 pm
Mill Creek Caterers
Hopewell Junction
In memory and appreciation of
a lifetime of giving by Mary Moody
 
Mary Moody's leadership influenced our congregation significantly when working cooperatively on initiatives to benefit the larger community, particularly the CROP Walk, in which Vassar Temple has played a vital role for many years.  Her lasting gifts to the community go far beyond that single event and provide a model for social action for the future.  As a Union for Reform Judaism congregation and charter member of the Dutchess County Interfaith Council, we are committed to continuing this collaborative work.  It is our privilege to honor her legacy as we celebrate our dedication to tikkun olam, healing the world.
Vassar Temple is united with our interfaith community in condemning all forms of hatred and bigotry. We stand in solidarity with our Muslim friends locally and globally following the horrific attacks in New Zealand.  We mourn the victims and pray for the injured, families, and Christchurch community.
Vassar Temple HHD Service Schedule  5780 / 2019
All are invited to all High Holy Day services at our inclusive, welcoming Reform congregation. Please call 845-454-2570 for reservations as seating is limited. Professional security. Donations appreciated.
Selichot:  Sat. 9/21/19     
7:30 p.m. in Social Hall-Dessert reception, Havdalah, Arnold Award presentation, Selichot program
9:00 p.m. in Sanctuary- Selichot Service
Erev Rosh Hashanah: Sun. 9/29/19
7:30-9p.m.  Evening Service 
Rosh Hashanah: Mon. 9/30/19
9-9:30a.m. Tiny Temple Service-Tots thru Age 6
10 a.m.-12  Morning Service
2-3 p.m.      Family Service
4 p.m.         Tashlich @ Sunset Lake on Vassar College campus (BYO bread crumbs)
Rosh Hashanah Day#2: Tues.10/1/19
10a.m.–12  Morning Service 
Shabbat Shuvah: Fri. Oct. 4  
7:30p.m.
Memorial Service: Sun.10/6/19 
1:00p.m. @ Lagrange Avenue cemetery
Kol Nidre: Tues. 10/8/19
7:30-9p.m.  Evening Service 
Yom Kippur: Wed. 10/9/19
10:00a.m.-12:30   Morning Service
 1:00-2 p.m.  High Holy Day Study
 2-3 p.m.  Family Service
 3-5 p.m.   Afternoon Service
 5-5:30p.m. Yizkor Service
 5:30-6:30 p.m.  Ne'ilah service
 6:45p.m. Break the Fast
Sukkot: Sun. 10/13/19
6 p.m. Family friendly service, 7p.m. Pizza dinner
Simchat Torah  
Sun. 10/20/19:  6p.m. Dinner,  7 p.m. Family friendly service
Mon. 10/21/19:  10a.m.  Simchat Torah/Shmini Azeret/ Yizkor service
Popular Links
The Tiny Temple program allows young children to become familiar with the Temple, the Rabbi, and the Jewish holidays, while giving their parents the opportunity to meet and socialize with other young Jewish families. Click here for more information

Adult Education offerings at Vassar Temple

Vassar Temple Sisterhood maintains a year-round Judaica Shop with items for sale on display in the East Chapel and in a glass case in the hallway in front of the office. The Shop is open every weekday except Friday from 9:30 a.m. to 2:30 p.m. For an appointment outside of these hours, contact Perla at 
        914-456-7309 or brandaliz5@optonline.net.

Among the items we stock are jewelry, gifts, books, ritual items, art and cosmetics from Israel. We even have Jewish Silly Bandz in unique solid color, glitter pack, tie-dye pack and glow-in-the-dark varieties. Perla will also be glad to help you with special orders.

Come and see us for all your Judaica needs; we look forward to your visit!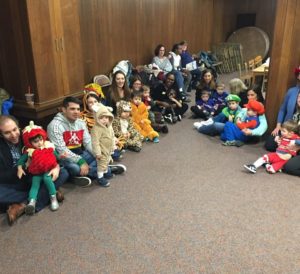 Recent Purim Tot Shabbat!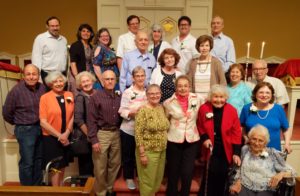 Generational Shabbat 2019 – a Vassar Temple Sisterhood Tradition
Read about it at: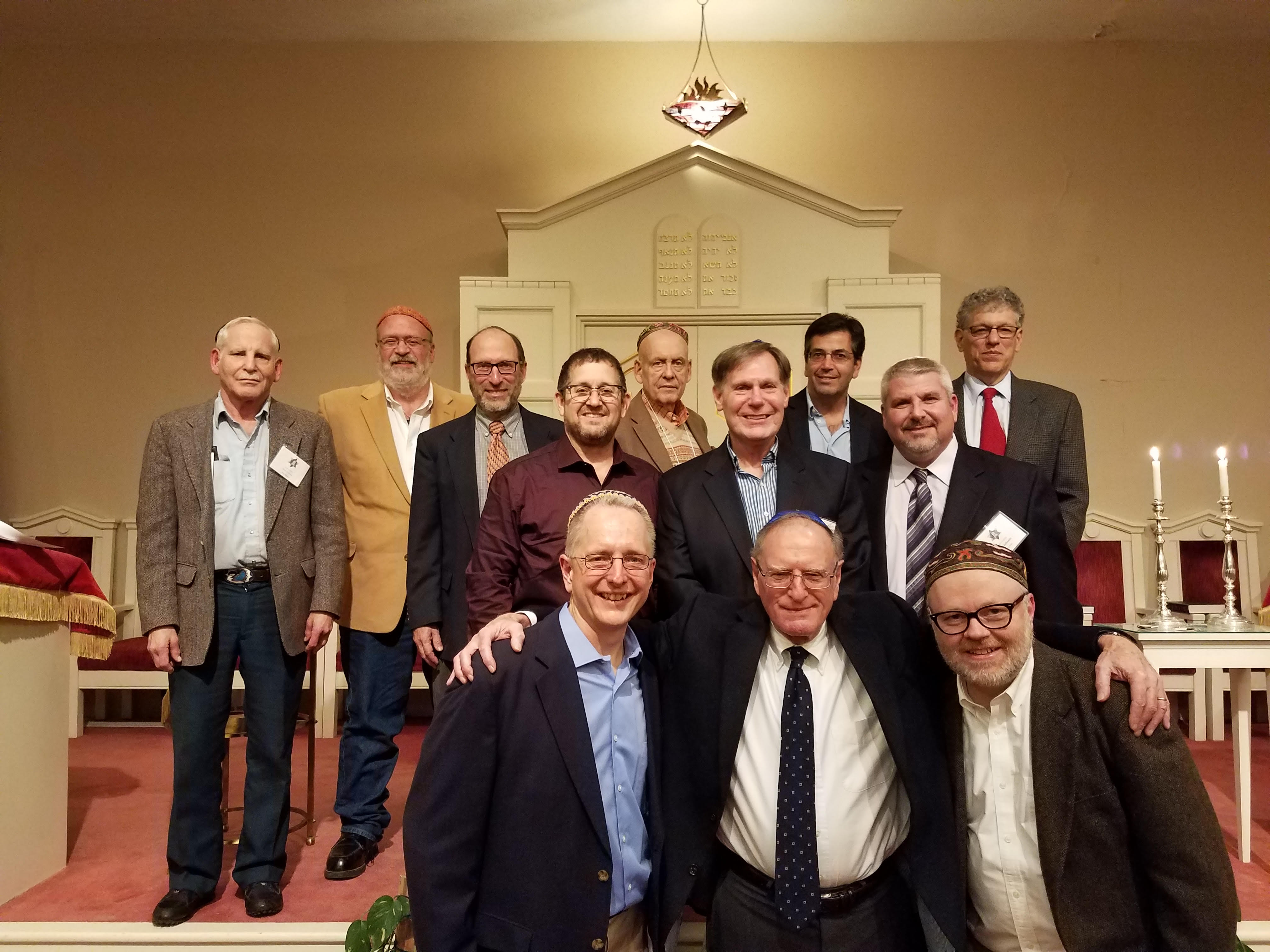 Members of the Vassar Temple Men's Club who participated in the annual Men's Club Shabbat service on November 18, 2016 pose on the Bimah following the service.
Rabbi Paul Golomb, Senior Scholar, honored the group by continuing a recent tradition of reading from the Torah during the service.