Join a Reform congregation with a rich history and discover the powerful relevance of Judaism today.

Participate in projects that improve our world.

Delight in spiritual and intellectual growth.

Share your joys and challenges and achieve a sense of peace and belonging.

Enjoy opportunities for prayer, learning, social interaction, and Jewish and personal life-cycle support.

Enrich your life with meaningful rituals, caring friendships, and joyful celebrations.

Join a welcoming congregation where you are accepted as you are at any level of involvement.
The Officers and Board of Trustees
and the families of our confirmands
cordially invite you to attend our
Confirmation Shavuot Service
On Sunday, June 9th at 10:00 a.m.
The service, led by the Confirmands, will include Yizkor.
A celebratory kiddush will follow in the Social Hall.
Confirmands:
Mariel Kelson, daughter of Claudia and Joel Kelson
Sam Kelson, son of Claudia and Joel Kelson
Jordan Alivia Russo, daughter of Jasmaine Russo and Mark Russo
The bus is filling up!  Reserve NOW for a congregational trip to
The Museum of Jewish Heritage in
to see the special exhibit
Auschwitz:  Not long ago.  Not far away.
Sunday, September 15th
Tikkun Leyl Shavuot  
Saturday, June 8 at 8:30PM
at Temple Beth El
Prepare for the holiday of Shavuot with havdalah, music, traditional dairy refreshments, and a study session with Rabbi Renni Altman and Rabbi Daniel Victor on "An Argument for the Sake of Heaven": an exploration of Jewish perspectives and stories on healthy engagement with difference. This program is co-sponsored by Temple Beth-El and Vassar Temple, held at Temple Beth El, and all are warmly welcome to attend.
Vassar Temple is united with our interfaith community in condemning all forms of hatred and bigotry. We stand in solidarity with our Muslim friends locally and globally following the horrific attacks in New Zealand.  We mourn the victims and pray for the injured, families, and Christchurch community.
THIS WEEK!
Annual Picnic Shabbat and Happy Hour
on the Temple lawn
Friday, June 7th at 6:00 pm
followed by outdoor service at 7:15 pm
with Rabbi Renni Altman and Cantor Jacob Niemi
* Honoring our new members *
Hosted by Marilyn & David Lampell
Featuring wraps and salads,
including a veggie option,
pizza for the kids, cold beverages,
wine for the adults, and dessert
Please bring your own lawn chair or picnic blanket
*Alternative indoor seating will be
available in the East Chapel
*Professional security will be provided for this event
Guests are welcome, and a special invitation
is extended to returning college students
Please RSVP by  Tuesday June 4th to
picnic@vassartemple.org
so that we can order enough food
Sisterhood continues to generously sponsor
these events – a $10 donation per person
or a family contribution
is suggested to help defray expenses
In case of inclement weather, the festivities
will take place in the Social Hall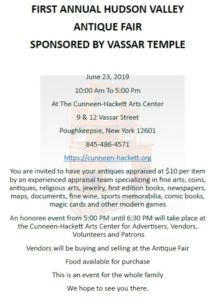 Popular Links
The Tiny Temple program allows young children to become familiar with the Temple, the Rabbi, and the Jewish holidays, while giving their parents the opportunity to meet and socialize with other young Jewish families. Click here for more information

Adult Education offerings at Vassar Temple

Vassar Temple Sisterhood maintains a year-round Judaica Shop with items for sale on display in the East Chapel and in a glass case in the hallway in front of the office. The Shop is open every weekday except Friday from 9:30 a.m. to 2:30 p.m. For an appointment outside of these hours, contact Perla at 
        914-456-7309 or brandaliz5@optonline.net.

Among the items we stock are jewelry, gifts, books, ritual items, art and cosmetics from Israel. We even have Jewish Silly Bandz in unique solid color, glitter pack, tie-dye pack and glow-in-the-dark varieties. Perla will also be glad to help you with special orders.

Come and see us for all your Judaica needs; we look forward to your visit!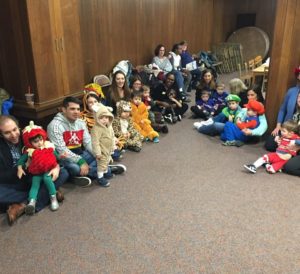 Recent Purim Tot Shabbat!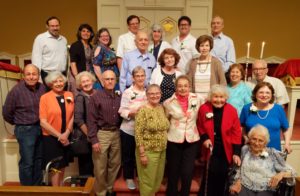 Generational Shabbat 2019 – a Vassar Temple Sisterhood Tradition
Read about it at: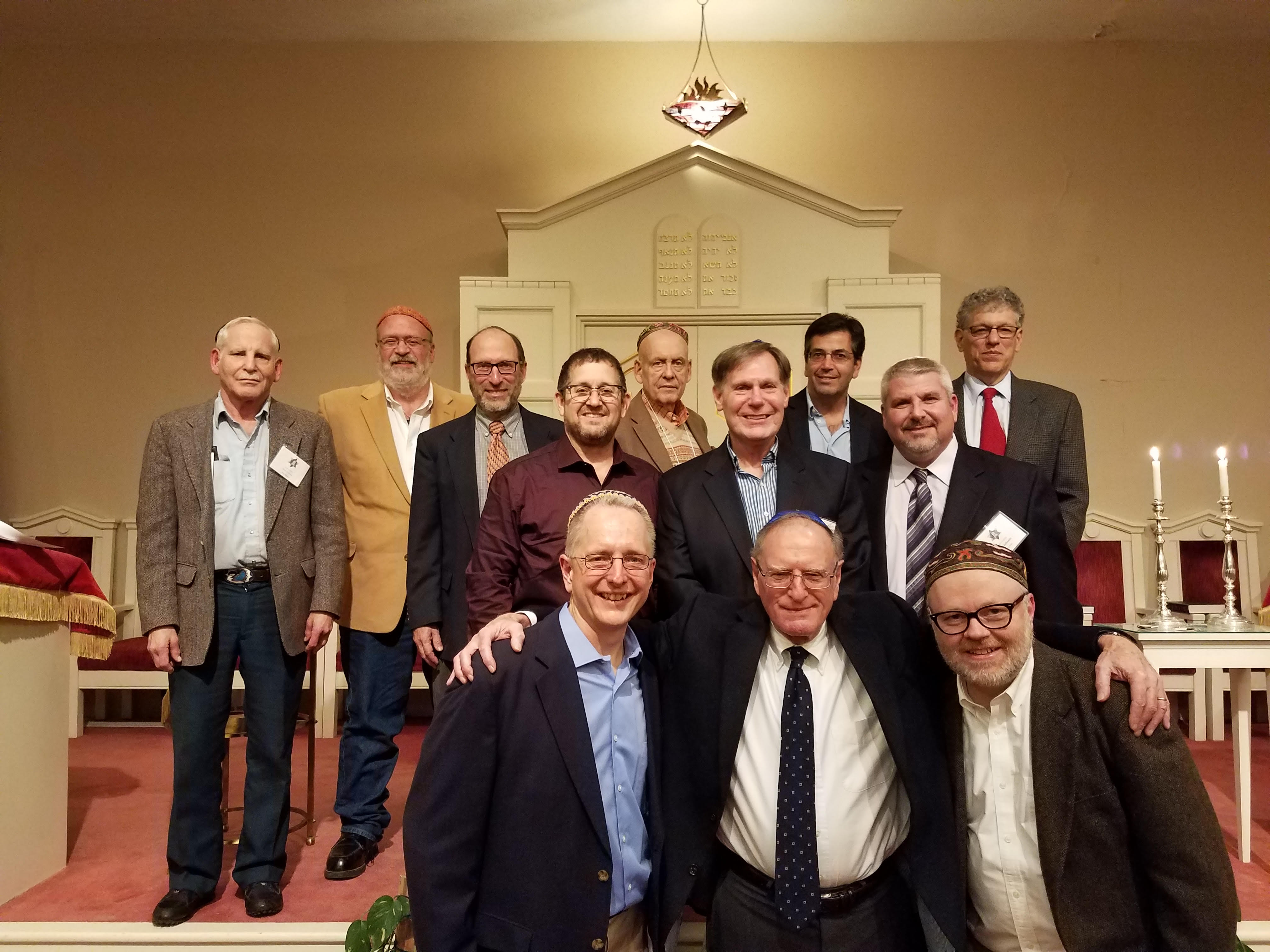 Members of the Vassar Temple Men's Club who participated in the annual Men's Club Shabbat service on November 18, 2016 pose on the Bimah following the service.
Rabbi Paul Golomb, Senior Scholar, honored the group by continuing a recent tradition of reading from the Torah during the service.