Important update regarding Temple office hours!
Office hours will be Monday through Friday from 10 am – 2 pm
unless otherwise announced in our weekly email.
The temple door is often locked for security purposes.
Please ring the bell and wait a moment to be admitted.
If you do not receive a response,
because staff are temporarily away from the front office,
please wait a minute and ring again.
Thank you.
Please contact us for assistance at other times:
office@vassartemple.org
454-2570
To reach Rabbi Berkowitz for appointments and non-urgent rabbinical matters, contact her at rabbi@vassartemple.org
To reach Rabbi Berkowitz in the event of a life-cycle emergency ONLY
call 845-418-2713.
In case of any other emergency please contact
Temple President Mark Metzger at 845-475-5070
---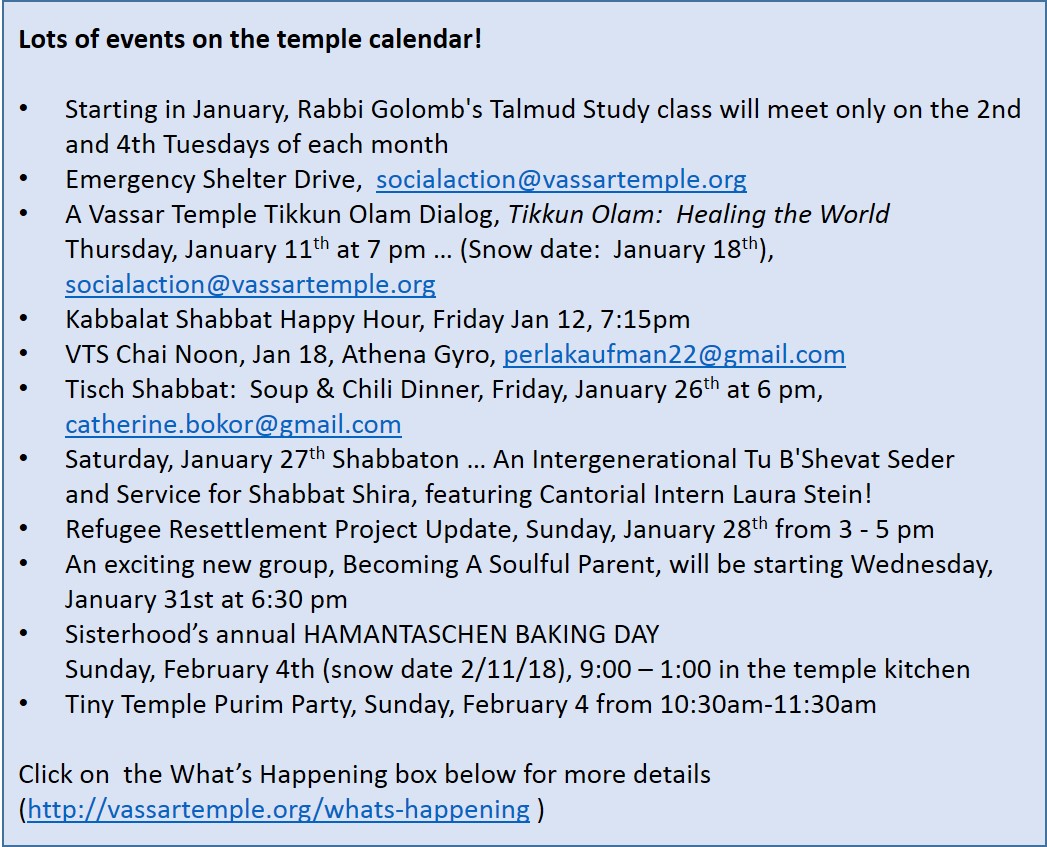 ---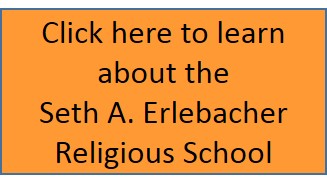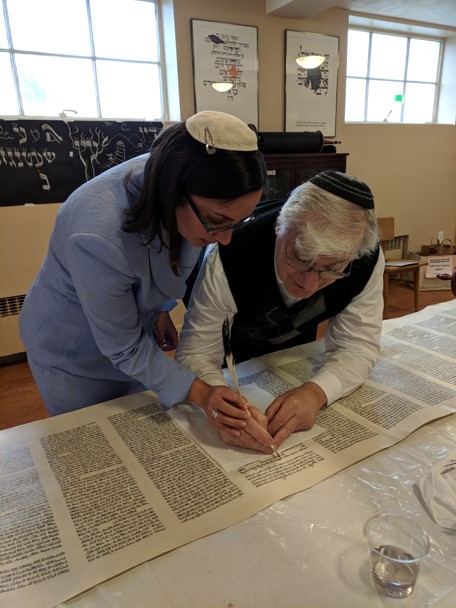 Rabbi Berkowitz working with the Torah scribe, Neil Yerman,
during Torah lettering event, Sunday October 29, 2017.
Click here to read Rabbi Berkowitz's blog messages

Generational Shabbat – a Vassar Temple Sisterhood Tradition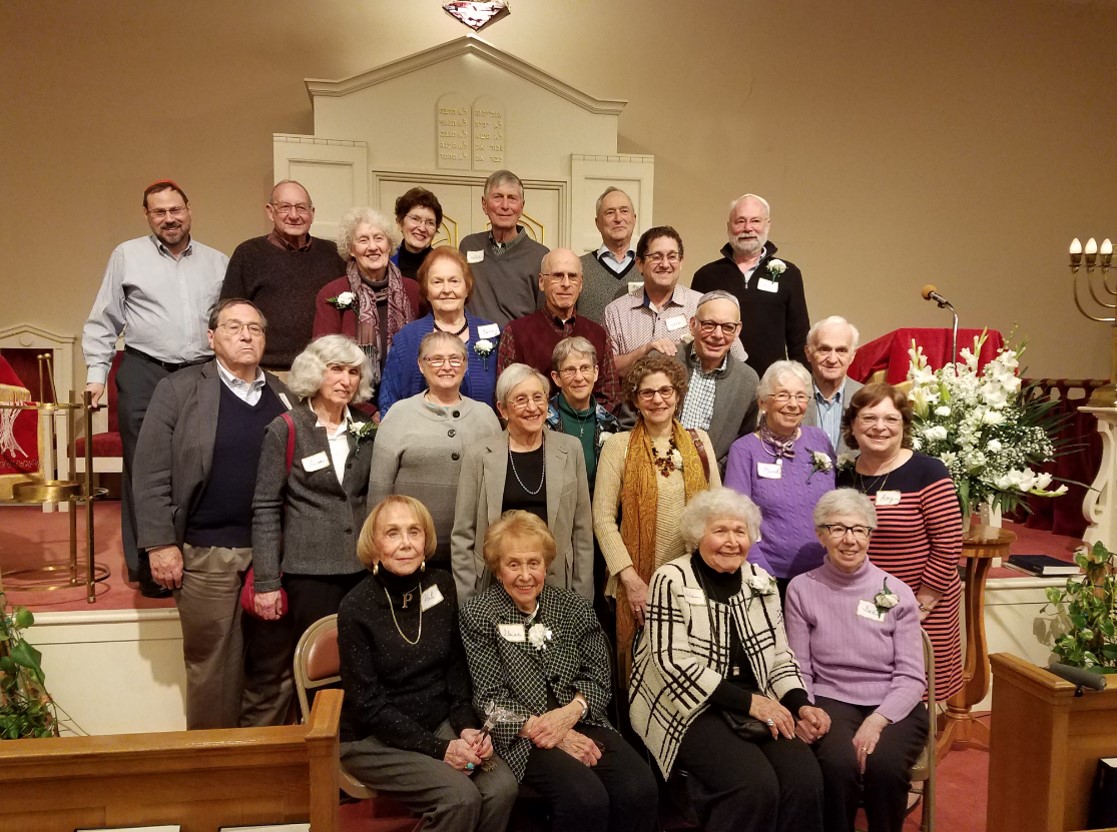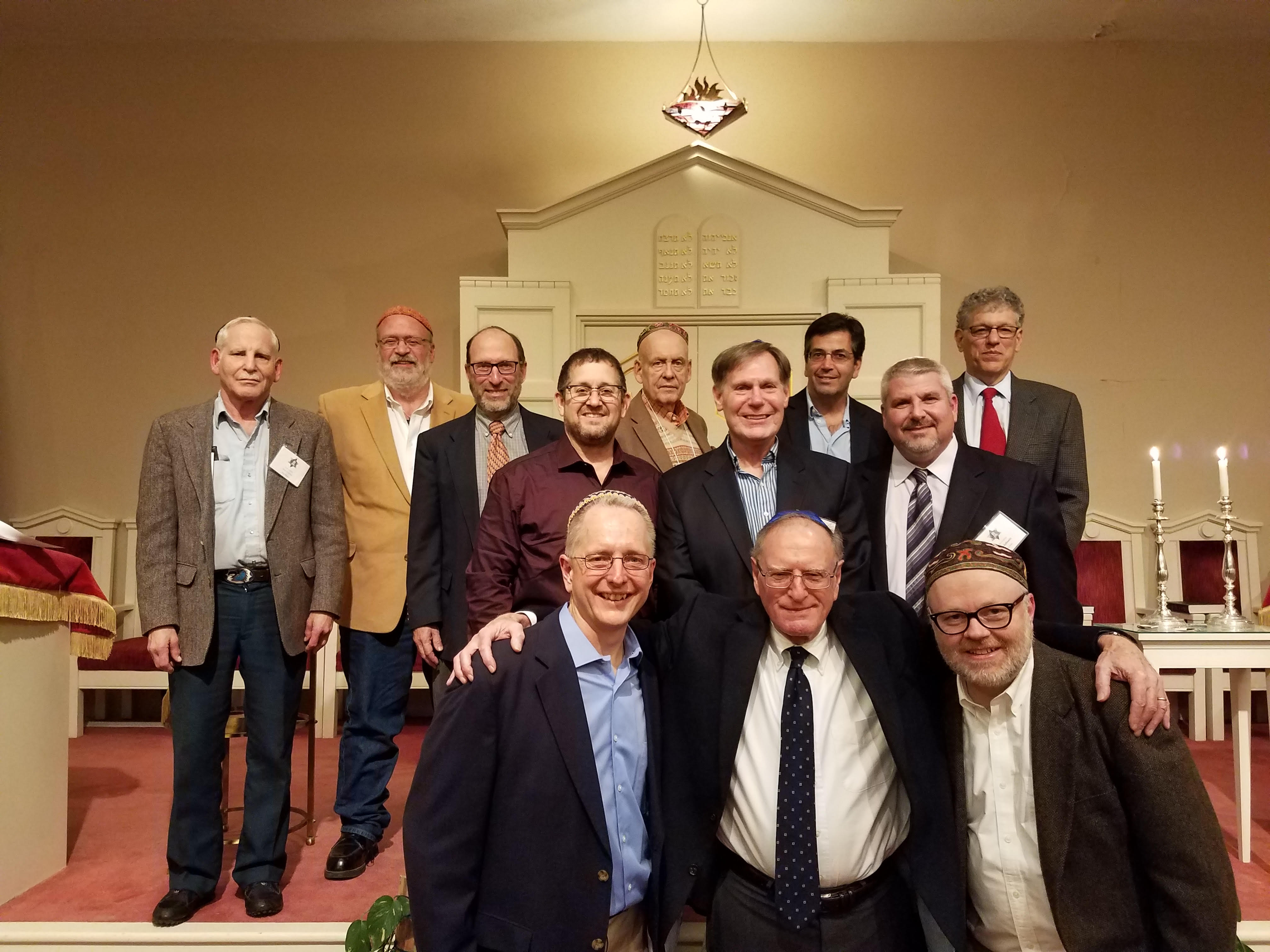 Members of the Vassar Temple Men's Club who participated in the annual Men's Club Shabbat service on November 18, 2016 pose on the Bimah following the service.
Rabbi Paul Golomb, Senior Scholar, honored the group by continuing a recent tradition of reading from the Torah during the service.
Popular Links
[widgetkit id=7]